"Discover the Unique Multi-Wave-length Skin Laser Technology, Which Erases the Signs of Ageing, Erases Lines/Wrinkles and Amplifies Collagen Generation in Your Body and Face or We'll Give You a Full refund – Skin Restoration Laser
New! the Scientia Skin Restoration Laser – a revolutionary Low-Level laser-light therapy which permits you to augment collagen levels in the skin without any actual trauma, pain or downtime.
The Scientia Skin Restoration Laser is a hand held electronic device containing lasers of four unique wave lengths. Multi-wave-length laser lights healthily induce collagen generation within the skin, and this incites the decreasing of thin wrinkles, better skin appearance and elasticity.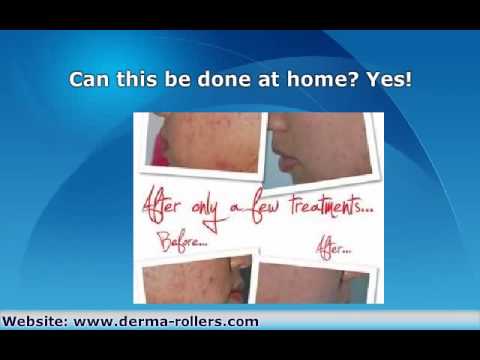 What causes scarring, stretch-marks, wrinkles and noticeably ageing skin?
A reduction of collagen! If your body would naturally generate more collagen, then they wouldn't appear. You would have fresh, even, younger-looking skin, and with the Skin Restoration Laser, you can.
The Scientia derma roller is another device which triggers collagen and elastin generation in the skin, but not every body appreciates the idea of the tiny needles on the derma roller. In truth, DermaRollers are used with relative comfort, but with a hand-held Scientia Collagen Production Laser you can get similar effects with no discomfort, no recovery time and with no actual contact with the skin.
There have been greater than 2300 official trials of low level laser therapy or laser photon therapy published throughout the world showing beneficial effects. By utilising this high level of technical info, we have created a multi wave-length laser to get to seperate depths of the skin with minimal waste by melanin, haemoglobin or water. This means that the full amount of photons reach into the seperate layers of skin in order to bring about these outstanding benefits.
The laser itself is light and uncomplicated. It sends out light at wave-lengths of 670 nm, 780 nm, 830 nm and 910 nm for perfect coverage of the seperate skin layers.
Which problems can be treated using the Scientia Collagen Production Laser?
All problems which can be bettered by better levels of collagen and elastin can be improved through use of the Scientia Collagen Production Laser. As a result, the following problems are suitable for treatment:
Acne scarring and active acne.
Stretch marks / Stretch-mark scarring.
Surgery scars, abrasion scars, burn scars and all other forms of scarring.
Eczema
Wrinkling such as frown lines, creases, and crow's feet.
Aging spots, uneven skin, sagging skin.
Pimple marks, blemishes, and pore problems.
How to use the Scientia Collagen Production Laser.
The Scientia Collagen Production Laser is "button press" easy to use. Pushing the on/off button will power up the laser for cordless use. When unused, the unit can be re-powered using the A/C mains adapter supplied with the product. The laser even utilises a proximity sensor so that no laser light is shone unless it is next to your skin. This ensures that it is impossible to shine/direct the lights in your eyes unintentionally.
You simply sweep the device across the area in question, slowly and thoroughly. You can decide to develop specific places, or else pass the product around the entire area.
The Scientia Collagen Production Laser's lights bring about mitochondria activity inside the skin, which allows for ATP synthesis. The mitochondria are the energy centres of your skin's cells and better activity helps in a great number of cell tasks. Think of it as powering up the batteries within your skin. Using this higher degree of activity your skin has the ability to provide a greater amount of collagen and more elastin which are accountable for skin health and beauty. The lack of collagen and elastin is obviously visible in skin which has wrinkled and has aged. Collagen re-activates blood vessels and helps with tissue development and healing.
How is the Scientia Collagen Production Laser more effective than any other home Skin Laser therapies?
First off, the Scientia Collagen Production Laser is a worldwide first patented example of multiwave length handheld Skin Laser devices in the home. Because of this, your skin is affected at many seperate depths for much more extensive exposure. Additionally, the Scientia Collagen Production Laser uses vertical cavity surface emitting lasers (VCSEL) as opposed to the lower-value and less effective edge emitting lasers. VCSEL Lasers can be manufactured closer together, use up less battery power and are more transportable. These factors culminate to make a more compact, handy and effectual Skin Laser.
Are there many alternative names for this type of therapy?
Low-level laser therapy has in the past been known as low-power laser therapy, soft laser, cold laser therapy, laser acupuncture, therapeutic laser or the bio stimulation laser. Each of these phrases used relate to the same therapy. This technology should not be associated with laser hair reduction, or the form of hot laser treatment which causes a physical trauma to the skin in order to generate collagen.
Is the Scientia Skin Restoration Laser totally safe?
Yes! This laser device has FDA approval, CE Mark as a medical device, ISO 9001, ISO 14001, and ISO 13485. You can be 100 per cent sure that this laser is of the greatest standard and has been designed with your security and skin rejuvenation success in mind.
Could there be any reason why I shouldn't enjoy using the Scientia Collagen Production Laser?
Due to issues of your wellbeing, the Scientia laser for skin must not be used by individuals with any electronic items within their body, for instance a pacemaker. Just the same, any people using electronic medical equipment carried fixed on to the body, for instance an electrocardiogram.
We would also not advise usage of the Scientia Skin Repair Laser if:
You are currently ill from a high fever.
You are suffering from problems due to allergies.
You have any kind of a tumour.
You have gone through extended steroid use.
You suffer from liver problems with symptoms of dilation of capillary vessels.
You are allergic to metal.
You have facial numbness.
You have haemophilia.
You are pregnant.
You are 12 years old or younger.
Are there any regions of my body that I shouldn't make use of the Scientia Collagen Production Laser Therapy system on?
Never use the Scientia Skin Restoration Laser Therapy system on eyes or eyelids, still-healing skin abrasions or lesions, sunburnt skin, or your mouth.
What is supplied with my Scientia Collagen Production Laser?
The Scientia Collagen Production Laser is dispatched complete with an instruction sheet and either a UK or USA mains supply depending upon the delivery address you specify. That said, if you prefer a different mains supply, you can e-mail us and we will do our best to facilitate this. The mains supply is to charge the device, which is a handheld, no cable product. Also, we provide free world-wide delivery complete with tracking and insurance.
The Scientia Skin Laser has a 1 year warranty and a 6-month results based guarantee. If you use the laser at least 3 times a week for six months, you WILL have discernible hair enhancement or your money back. So purchase with confidence.
Say adieu to highly priced topical products, or unnecessary medications. Low-level laser therapy has been supplying patients with brilliant results for more than 20 years. But it has previously been carried out only by top-end clinics and has not been offered as a home based treatment.
So if you're looking for a simple, affordable and painfree method of reinvigorating your skin in the comfort of your own home, you have come to the right place.
Get your Scientia Home Collagen Production Laser today!
1 x Scientia Collagen Production Laser @ £295 (GBP) RRP 379
We provide free worldwide tracked and insured shipping with this laser skin care product and a choice of UK or USA power supply.
Leave a Reply